We believe that salvation comes by confession of sin and faith in Jesus Christ as the only begotten Son of God, to believe in the heart that Jesus died and rose from the dead, and to proclaim with the mouth that He is Lord. We believe the Old and New Testaments to be the infallible Word of God; inerrant as originally given, verbally inspired by God, the complete and sufficient revelation of His will for salvation and conduct. We believe in the Great Commission; to proclaim the Gospel of our Lord Jesus Christ to the uttermost parts of the earth. Amen.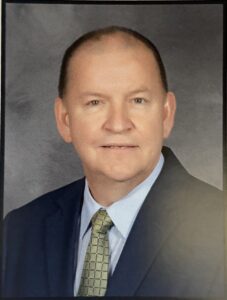 STEVE BROOKS
PASTOR
I have been the Pastor of FNBC since 2008. I am grateful that God called me here. I love being the Pastor here.
I have been married to Angela since 1989, and God has blessed us with three wonderful children. Our oldest daughter, Meredith, is married to Ryan West. They are parents to five children, Sonny, Suzzanna, Myles, Brooks and Maggie. Our son, Ethan has two children, Coleson and Ellie Kate. Our youngest daughter Emily, is a college student at this time. I love them all!

It is my desire to see people become fully devoted followers of Christ. May God be glorified through the ministries of First Newark Baptist Church.


​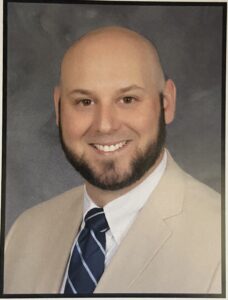 DEREK MILTON
I have been the Student Pastor of FNBC since 2018. My wife Tara and I have been married since May 2012 and have two beautiful children Collins and Tyson. We grew up in the Thomas and Grady county areas and enjoy the outdoors and spending time with family. We have been truly blessed that God has called to minister to students.
Over the last several years I have been involved in student and college ministries. I am very excited about the future that God has in store for the Student Ministry here at FNBC.
We want to see students make radical life changes in Jesus and prepare them to radically change this world for him. I want to invite all students and families to come join us at First Newark Baptist Church.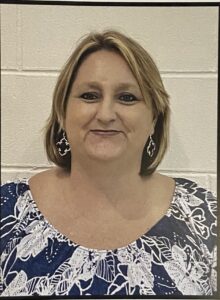 KIM HARRELL
Since 2010 I have been a teacher for Children's Sunday School or Children's Ministry on Wednesday Nights. I was a member as a child in this church and appreciate the ministries that our church supports. I love being part for a Gospel teaching Church.
I've been married since 1989 to a wonderful husband, Ronald. We have two Children, Hannah and Garrett. We have two amazing grandkids, Payten and River.
I'm thankful for First Newark's commitment to the Gospel and I love the people who love the Lord and serves so faithfully each week.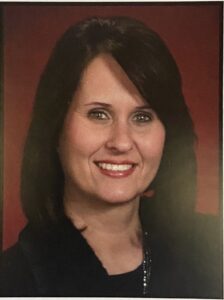 JEANNE WILCOX
FINANCIAL SECRETARY
I was born in Thomasville, GA. I have been marred 31 years this year to Randy Wilcox. I am blessed with a wonderful family: Kyle Wilcox, Josiah and Ashley (Wilcox) Evans, Stephen & Jenna (Wilcox) Coffee and further blessed to be called "Jeje" by my granddaughter, Katie Belle Coffee. We are members at Gatlin Creek Baptist Church
It has been my pleasure to work at First Newark Baptist Church since God led me here in August of 2004. I look forward to continuing to serve Him here.

KATHRYN UPTON
PIANIST/WORSHIP LEADER