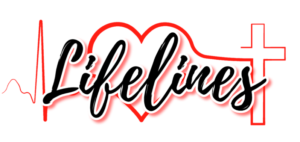 The day I became a father was one of the best days of my life. It started one of the most wonderful, yet challenging responsibilities I have ever been tasked with. Many times I have wondered if I am the only one who is going through what I was going through.
The purpose of this group is to do exactly what the name implies, provide a lifeline to those of us who feel like we are sinking. This group will be exclusively Bible-based and led by our pastors.
My hope is that we will have a wide variety of parents involved in this group. We need to hear from those of you who have "been there and done that". We need to know that everything is going to be okay. We need to hear from those who are struggling and need an encouraging word. We need "new" parents with little ones, to prepare them for what they may face in the future.
So first, please pray. Pray for God to be among us and speak to us through His Spirit. Pray we don't step outside of His will and His plan for this.
Then, consider being a part of this group.
I truly believe that we can all learn from each other and through God's guidance and faithfulness, we can all cling to the lifeline. Please feel free to contact the church and let us know if you are interested in being a part of this very important group.
In Christ,
Aaron Stolarik
Scan the QR code below to access the Interest Form.